After the complete Easter lockdown, here's what this month lays ahead.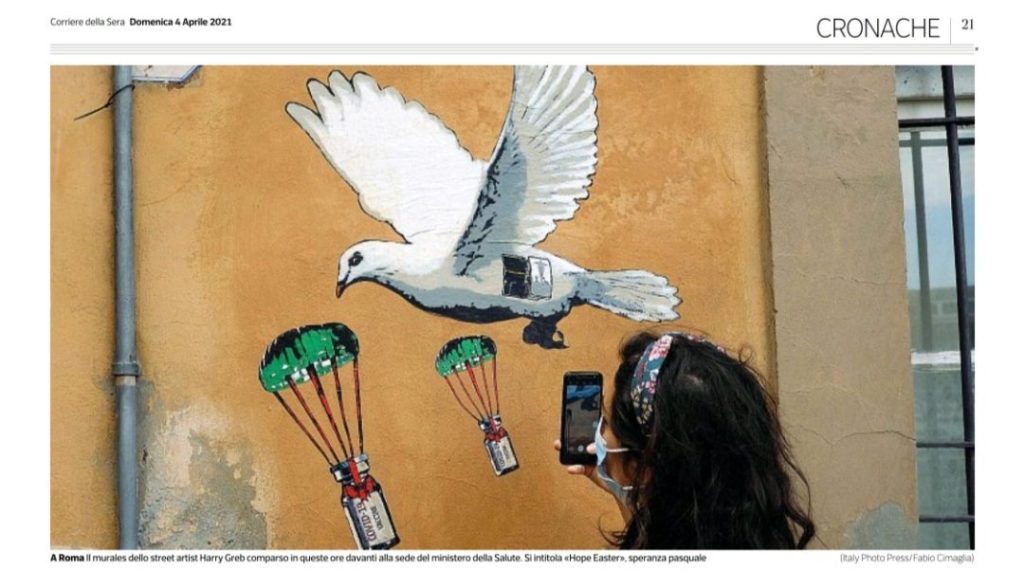 Here are the latest updates on Covid in Italy, from the regulations to the Italians' reactions.
Colorful rules for Covid in Italy
Red zone, orange zone, and yellow. The Italian government assigns different colors to different regions, depending on the stats and numbers of each place. The higher the death rate or numbers of contagions, the warmer the hue.
Except for Easter. In fact, during the holiday, the entire peninsula was red. No one was allowed outside, except for walks or to grab takeout. And no shopping nor family gatherings. Only the people who live in the same house, no one else. Plus, restaurants closed, except for delivery. After Tuesday the 5th, the rules changed for some regions.
But no yellow zones, at all. Indeed, in April Italy will only be orange or red. What does it mean? Bars and restaurants open only for takeout. Stores open only until 6PM and with limited capacity. For grocery stores or markets, after 6PM only sales of necessary goods. Walks and exercise outside are a go. Still, only for people who live in the same house. Plus, the only open stores are the necessary ones, or the offices. Furthermore, theaters, cinemas, museums, and casino are closed. They've been until last summer.
Finally, the use of the mask is mandatory, both inside and outside.
The numbers of the pandemic
Since the beginning of the pandemica, there have been over 3.7 million cases in Italy. And over 113.000 deaths. Unfortunately, the numbers aren't promising, as the Health Minister reports. The vaccination process is still really slow in Italy…
Watch: business owners protest the lockdown
Of course, people aren't happy about the lockdown in Italy. Especially business owners. Hairdressers are closed in the red zones, and in the orange is appointment-only -and always with a mask on. Cocktail bars don't stand a chance, since ordering a margarita to-go isn't popular. Street artists and street vendors are just as unhappy. In fact, they lost their source of income. Same goes for theater and tourism workers.
Singers have also faced difficulties. With live events out of the question, some have moved online. But it's not ideal, especially for singers and bands without a huge following. And that's why Ligabue stood on a stage, in an empty room, and in silence. Ligabue muted, like many Italians have.
Perhaps it's time to turn the volume up.