Laura Biagiotti: Italian Cashmere Aficionado
Born in Rome in 1943, Laura Biagiotti got her start in the fashion industry by helping out at her mother Delia Soldaini's dressmaking business, from 1962 to 1965, after having taken a degree in archaeology. Laura enjoyed her job but soon grew restless doing work for other designers like Schuberth, Barocco, Cappucci, Heinz Riva, and Licitro, and wanted to create fashions in her own name. Her big break came in 1965 when a deal was made between herself and experienced designer, Angelo Tarlazzi, to produce a line of ready-to-wear clothes for women.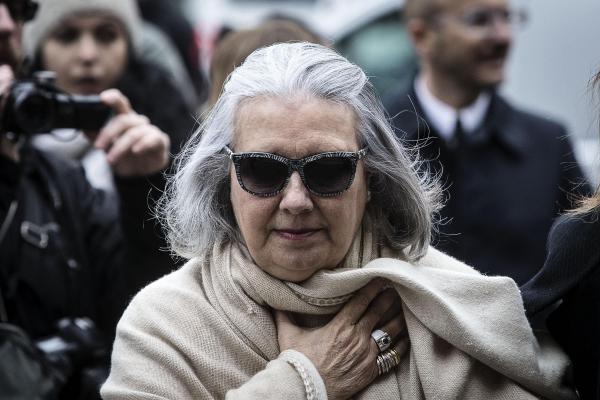 First shown in 1972, Biagiotti's line was successful right away. Soon after she took over a cashmere company called MacPherson, and began creating new garments from the yarn. This earned her the name "Queen of Cashmere" in the fashion world.
Biagiotti's designs were well received because she was very conscientious about producing clothes that not only flattered women's individual figures but also were comfortable and fun to wear. Her trademark soon became soft tailoring and loose fitting dresses complete with topstitching and tiny pleats. She was one of the first to introduce the idea of coordinates, of carrying forward the same garment from morning to evening. Her first collection had such limited garments that she had to use the same white jacket for three ensembles, and this gave birth to the concept of wearable co-ordinates in a Biagiotti wardrobe.
The Laura Biagiotti woman is beautiful from the inside out, the look is all about youthfulness of spirit combined with distinction and luxury. She has learnt a lot from the Italian tradition and intends to carry it further through her brand. Biagiotti has said, "Elegance, taste, and creativity have belonged to the Italian tradition and character for centuries and I share this privilege with all other Italian designers." The Laura Biagiotti look is tasteful, and conservative, yet creative and insightful in its details. In many ways, it resembles the outlook of Giorgio Armani, the Italian fashion icon, who also believes in subtle chic.
From the Runway with Laura Biagiotti, Spring Summer 2017
Biagiotti is known for trying on her own creations and not being satisfied until she knows every single piece of clothing is practical and comfortable for the women who will be buying her clothes. She often instructs the people who work on her team to try them on as well. This also goes for her men's line- Laura Biagiotti Uomo which was launched in 1987. But her clothing lines don't stop there. Biagiotti has a line for women's sizes larger than 14 called Laura-Piu and a children's line as well, Laura Biagiotti Junior. It is interesting to note that every woman's Biagiotti collection features a series of comfortable, relaxed "baby doll" dresses, and pants more often than not, that have elastic waistbands.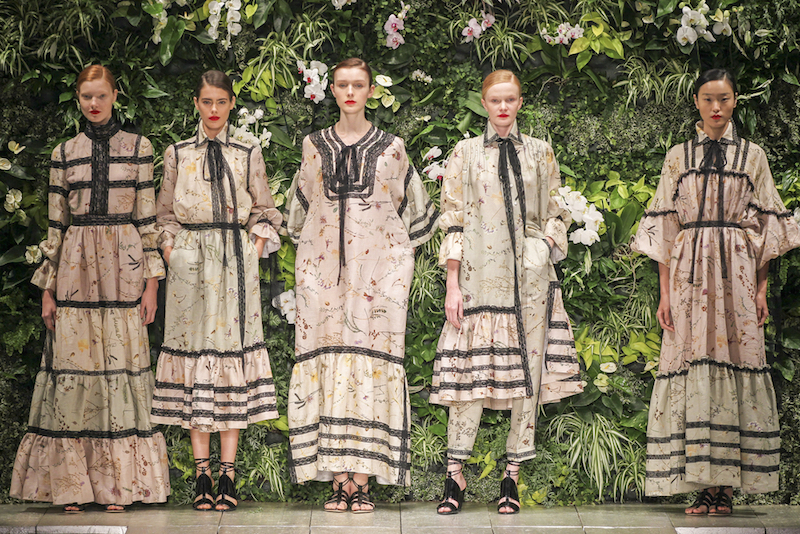 Laura Biagiotti runway. Ph. fashiostock on depositphotos
Among her illustrious accomplishments, Biagiotti was the first Italian designer to present a collection in the People's Republic of China in April 1988. Biagiotti coordinated the first ever fashion show held in the halls of the Kremlin in February 1995. She did so at the invitation of the Russian government and it was a smashing success. This led to the establishment of a Biagiotti boutique opening in Moscow in 1994. Its popularity has grown by leaps and bounds since then.
Biagiotti has expanded her line to include sunglasses which have become world renowned for their distinctive styles and shapes. It is not uncommon to see Biagiotti sunglasses worn by famous people, many movie stars and members of the royal families are particularly fond of them. Her first fragrance "Fiori bianchi" was launched in 1982, the second, "Night", in 1985, which was followed by the more famous "Roma" in 1988 and "Venezia" in 1992, and their latest offering is Biagiotti Due. The brand has continued to launch successful new fragrances since then, and they account for a significant part of its revenue.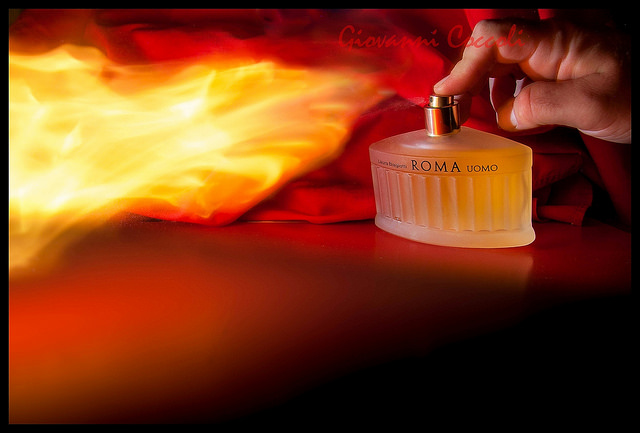 Laura has won tremendous recognition and a string of awards from Italy and abroad: the New York Woman of the Year award in 1992, the Marco Polo award from Beijing in 1993, the Knight of Labour award from the Italian President in 1995, and several more. Laura Biagiotti was married to Gianni Cigna, President of the Biagiotti Export S.p.A., who passed away in 1996. This was when Lavinia Biagiotti Cigna, Laura's daughter, began to work with her, and now has taken over a lot of Laura's responsibilities.
In 2001, the brand launched its Laura Biagiotti Roma collection, for a youthful, sporty modern woman. Lavinia and Laura followed this up with the Laura Biagiotti Dolls collection in 2003, meant for girls, not women, in order to imbue their wardrobes with the brand's impeccable taste. Laura Biagiotti also has the Watches and Symbols collection of jewelry and watches, and the lingerie collection, Laura Biagiotti Bodywear.
Laura Biagiotti passed away on May 26, 2017, after a cardiac arrest.
Lavinia Cigna Biagiotti has won the Best Young Fashion Entrepreneur in Italy in 2007, and the brand can only expect to flourish more under her guidance. Laura has created a great legacy of Italian tradition of high fashion which has won her international acclaim during her distinguished career. Her daughter Lavinia seems to set to honor and carry forward the Laura Biagiotti legacy.
By Anika Logan
Edited and Updated by Damyanti